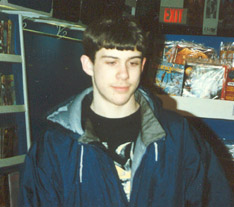 ROSS
Another controller that's moved on.
At least that's what I think.
Once upon a time kiddies Ross was one of the biggest reasons
to watch your back on the streets of new carthage.
He was the leader of the KiNGs,
a pain in your ass, and a badass without arguement.